Mattresses
The majority of our mattresses are made from naturally sourced silk, wool and cashmere layer that regulates your body temperature and wicks away moisture. The premium natural fillings remove allergens from the air and are chemical treatment free, for a cleaner sleeping environment.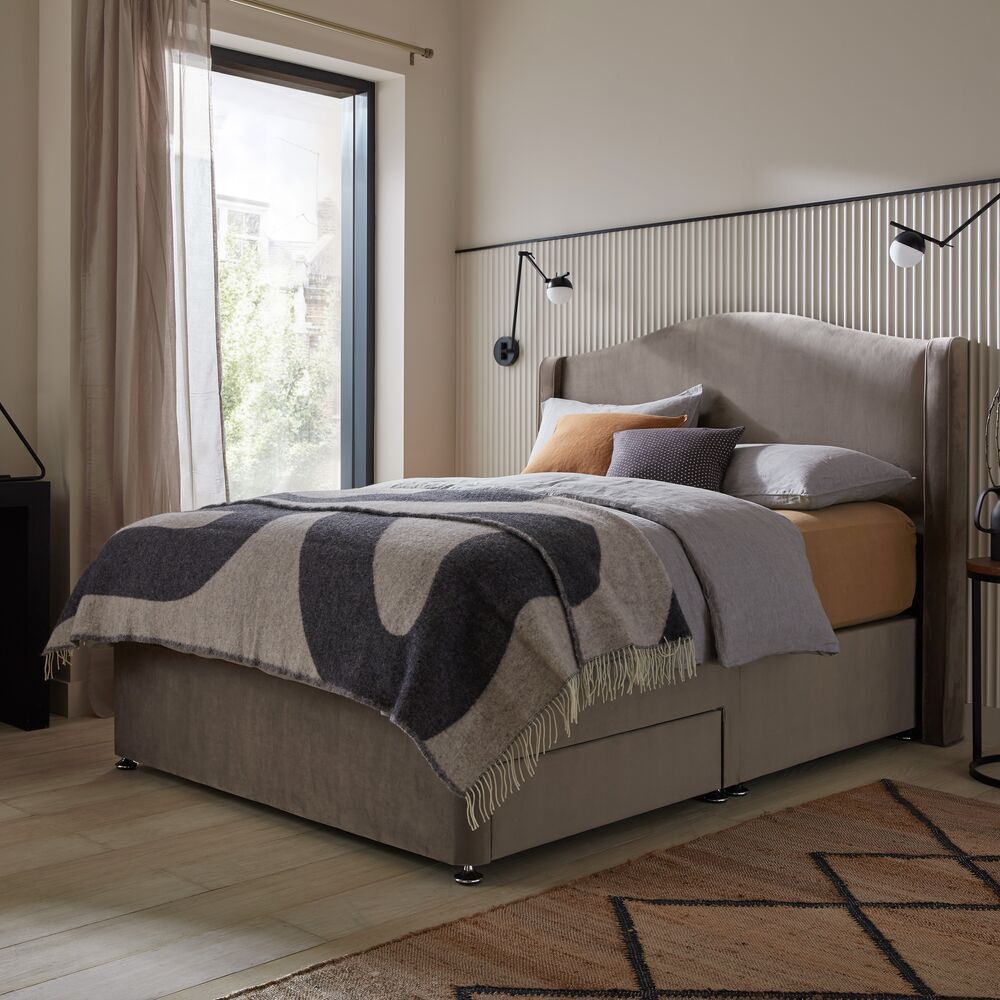 Mattresses available in Single, Double,
King and Superking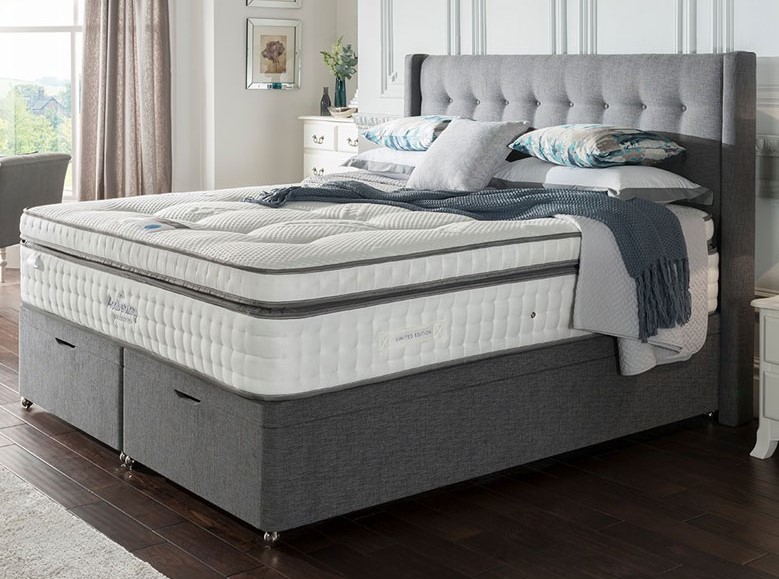 What is a pocket sprung mattress?
A pocket sprung mattress contains individual springs, each sewn into its own pocket of fabric. This means the springs in a pocket sprung mattress work completely independently of one another and can provide your body with better pressure relieving support.
What are the differences between pocket sprung, open coil and memory foam mattresses?
Traditional, open coil mattresses consist of a spring system where each individual spring is connected and lined together within a wire frame. A standard double open coil mattress will contain 200-400 springs that move as one unit, so if you toss and turn in your sleep, you are more likely to disturb your partner. Pocket sprung mattresses tend to have a much higher spring count than open coil mattresses thus offering greater support and as pocket springs move independently from one another, they will contour to your body more effectively.
A memory foam mattress is an alternative to a pocket sprung mattress or an open coil mattress. The heat of your body softens the memory foam, allowing the mattress to adapt to your shape. Some people swear by memory foam mattresses but many people find that memory foam doesn't allow your body to breathe, meaning you will get hot in the night.  we only recommmend our memory foam mattresses if you have had one before.